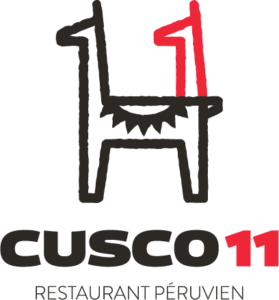 MENU
Our dishes are made from fresh products. All our sauces and marinades are made by our chef with majority of spices purchased directly from Peruvian producers, in a spirit of fair trade.
TAPAS & APPETIZERS
◦ Crushed avocado, tomatoes, chopped onions, coriander, served with corn chips
◦ Beef
◦ Chicken
◦ Stir-fried vegetables
◦ Grilled marinated beef skewer
◦ Grilled marinated chicken skewer
◦ Crispy cassava with 3 sauces: huancaina, chimichurri, hot sauce
◦ Trio of mashed potatoes with salmon, chicken and vegetables
◦ Sea bream sashimi, tiger leche
◦ Sea bass, leche de tigre with sweet potatoes and giant corn
CEVICHE NIKKEI CUSCO11
CHF ??
◦ Heart of tuna, teriyaki sauce, chives, daikon turnip, aji limo
◦ Cooked octopus carpaccio, Peruvian purple olive sauce
MAIN COURSE
◦ Quinoa, cherry tomatoes, avocado, beans, cucumber, mixed salad
POKE BOWL INKA SAUMON GRAVLAX
32.-
◦ Salmon, rice, quinoa, hearts of palm, cherry tomatoes, guacamole, cucumber, beans, radish
◦ Grilled octopus with small potatoes
◦ Sea bass, leche de tigre, served with sweet potatoes and giant corn
CEVICHE NIKKEI CUSCO11
36.-
◦ Heart of tuna, leche de tigre, served with sweet potatoes and giant corn
CEVICHE TRIO CUSCO11
36.-
◦ Trio of sea bass, heart of tuna and gravlax salmon, served with sweet potatoes and giant corn
◦ Supreme of chicken with aji de gallina sauce, served with homemade fries and mixed salad or vegetables
◦ Minced beef tenderloin, stir-fried vegetables, cherry tomatoes, served with rice and homemade fries
DESSERTS
◦ Cassava balls with coconut milk
◦ Cakes made with three different milks, whipped cream
◦ 80% dark chocolate mousse, caramelized white quinoa
Choice of flavors: ◦ Passion Fruit
◦ Lucuma (Peruvian fruit)
◦ Mango
◦ Chocolate
◦ Espresso served with 3 homemade desserts of your choice
◦ Macerate of pisco and tropical fruits, served with 3 homemade desserts of your choice
APERITIVES
MARTINI BLANC ou ROUGE
7.- / 10.-
BEERS
COCKTAILS
◦ Pisco, raspberry and blood orange liqueur, egg white lime
◦ Pisco, purple corn syrup, Angostura, lime
◦ Pisco, mint liqueur, orange juice, grenadine
◦ Gin, St. German, lemon juice, cucumber, ginger ale
◦ Pisco, Angostura, lime, egg white, sugar
MOJITO FRAMBOISE/FRUIT DE LA PASSION
13.-
◦ Pisco, Angostura, lime, lemonade, fresh ginger
◦ Vodka, Passoa, passion fruit, vanilla syrup, Champagne
◦ Pisco, passion fruit syrup, passion fruit juice (with shot of Mezcalita + 2
◦ Gin, sugar, lemon, Champagne
◦ Pisco, red Martini, fresh cherry, slice of orange
◦ Tequila, Cointreau, lemon, sugar
◦ Pisco, chocolate liquor, hazelnut syrup, cream, egg white, sugar, cinnamon
◦ London, Moscow, Marley, Nomad
WINES
SPARKLING WINES
PROSECCO MODI
1dl 6.- / btl 45.5.-
◦ TREVISO, SORELLE BRONCA WINERY
CHAMPAGNE L'ATAVIQUE
1dl 16.- / btl 115.-
◦ VERZI -GRAND CRY, SEBASTIAN MOUZON (BIO)
WHITE WINES
CHARDONNAY 2020
1dl 7.- / btl 50.-
◦ DOMAINE CHÂTEAU L'ÉVÈQUE (GENÈVE)
LA COLOMBE 2020
1dl 6.- / btl 42.-
◦ FECHY, DOMAINE LA COLOMBE
PRELUDE 2020
1dl 8.- / btl 60.-
◦ POUILLY FUMÉ, DOMAINE JONATHAN DIDIER PABIOT
PETITE ARVINE 2020
1dl 8.- / btl 55.-
◦ FREDERIC ZUFFEREY (SIERRE)
◦ IGP PUGLIA , CANTINE LOSITO
RED WINES
GAMARET "LULLIER" 2020
1dl 6.- / btl 50.-
◦ DOMAINE CHATEAU L'ÉVÈQUE
PINOT NOIR LE PETIT
1dl 8.- / btl 50.-
◦ LULLIER – DOMAINE CHÂTEAU L'ÉVÈQUE
ERVIVO Y NATURAL TINTO 2020
1dl 6.5.- / btl 45.-
◦ RIBERA DEL DUERO , BODEGAS PARAMO ARROYO
◦ IGP PULIA , CANTINE LOSITO
CHATEAU GALLARD 2016
btl 80.-
◦ SAINT EMILION GRAND CRU, VIGNOBLES PAPON – NOUVEL
RED WINES NATURE
◦ BENEDICTE & STEPHANE TISSOT, AOC ARBOIS
FLEURIE PRINTEMPS 2020
btl 95.-
◦ DOMAINE YVON METRAS, AOC FLEURIE
◦ AOC ARBOIS, DOMAINE DE SAINT-PIERRE
◦ SAINT PIERRE, AOC ARBOIS, DOMAIN DE SAINT-PIERRE
DIGESTIVE DRINKS
WHISKY - VODKA - GIN - RHUM
10.-
Notre équipe se fera un plaisir de vous conseiller parmi notre large choix de digestifs
SOFT DRINKS
COCA COLA - COCA COLA ZERO - INCA COLA (PÉROU)
5.-
SWISS MOUTAIN SPRING 25cl
5.-
◦ Ginger ale, tonic , ginger beer